MR Seal wins architect 2018 merit award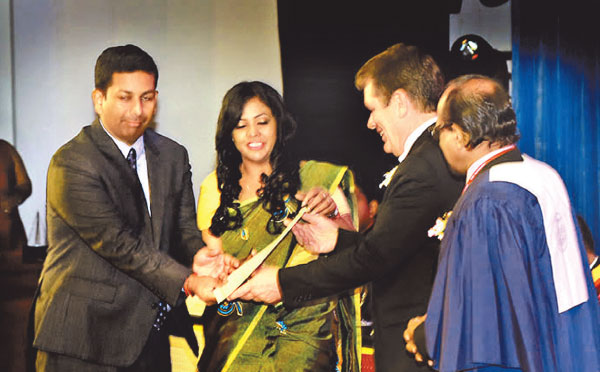 Miracle Reliable Sealants Pvt Ltd's MR Seal, one of the all-purpose penetrating waterproofing solution available in the market, received the Award of Merit in Finished product category at the recently concluded Sri Lanka Institute of Architects (SLIA) Annual Sessions 2018.
"It is a great honour to receive this recognition from the SLIA. We are very happy to see that
MR Seal has made an impression in so many different sectors of the construction andarchitecture engineering industry. It is the only of its kind on the market and a result ofextensive product development, testing and validation.We are proud to provide the industrywith a state-of-the-artwaterproofing solution for all types of leak sealing applications atminimal downtime and low costs as you don't have to break anything to apply this sealant," says AbarnaThavendran, Managing Director at Miracle ReliableSealants Pvt Ltd.
Unlike other water proofing paints in the market, MR Seal does not form a surface film ormembrane coating. Instead, the sealant is designed to provide deep and lasting protection forconcrete, tile grout, carpets, wood and other porous surfaces from both water and oil basedcontaminants, whilst providing an invisible natural look. The all-rounder sealant can withstand exposure to the weather and UV radiation, thereby providing complete and durablemaintenance solutions.
MR Seal is a fast curing sealer that can be used indoors and outdoors, with no unpleasant odours or flammability problems. It works by chemically reacting with the surface pores to create a breathethrough protective barrier to water and oilbased contaminants. Certified Non-Toxic, MR Seal can be even applied for sealing potableconcrete or masonry tanks storing potable water.
While other water-repellent sealers or the common acrylic-based sealers have to be reappliedevery other year, MR Seal is an economical solution in the long-run even before considering allthe labor, as the solvent based Do-It- Yourself self-applied sealer does not require any specialtools or repairmen.