Miracle Reliable Sealants launches MR Seal all purpose penetrating sealer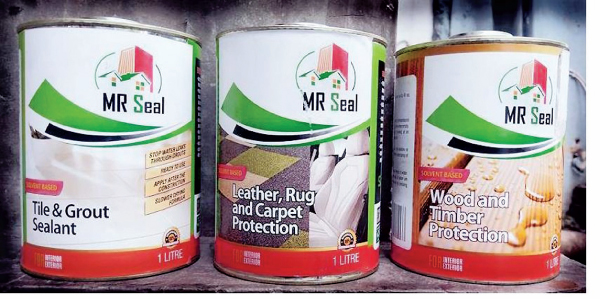 Miracle Reliable Sealants, has launched the all new MR Seal all-purpose penetrating sealer a penetrating waterproofing solution available in the market that acts as a preventative measure against the deterioration process.
MR Seal could be applied on tile grout, bricks, concrete, blocks, pavers, stones, rugs, carpets, leather, wood and timber, while preserving the original condition and increasing the lifespan for years to come.
"MR Seal makes tile grout, marble, stone, leather and even wood surfaces resistant to most common spill-related stains, soiling, discolouration and efflorescence, adding years of extended life and value.
The solvent based Do-It-Yourself self applied sealer does not require any special tools or repairmen and can save you a lot of time, money and frustration when cleaning," said Abarna Thaventhiran, Managing Director at Miracle Reliable Sealants Pvt Ltd.
"MR Seal sealers imposes no danger to humans, animals, materials or the environment and meets the most stringent regulatory requirements internationally," she added.
Miracle Reliable Sealants recently launched their website to serve their customers better. www.mrseal.lk
Unlike water proofing paints, MR Seal does not form a surface film or membrane coating. Instead, the sealant absorbs deep into the substrate, internally filling the micro-pores without the need to remove or replace the concerned surfaces. While other water-repellent sealers or the common acrylic-based sealers have to be reapplied every other year, MR Seal is an economical solution in the long-run even before considering all the labour.